When they want to contribute, users must select a reward from the ones you offer. You will need to define each reward with the corresponding amount and a description.
Click on the Rewards link from your campaign edition menu and add or edit your rewards.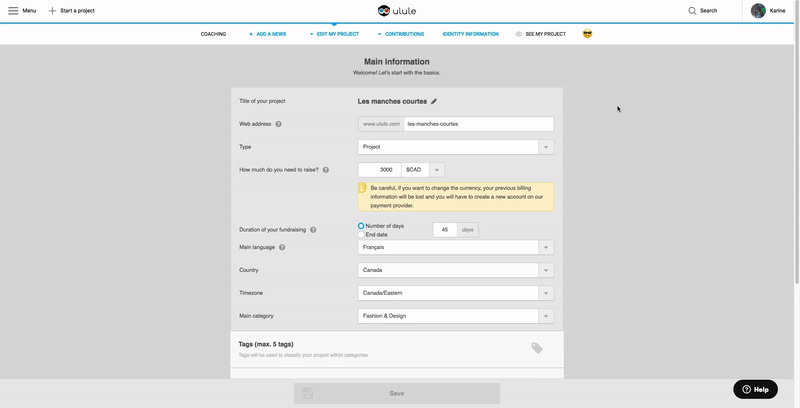 Adding rewards is only possible when you are creating the campaign page. Once you've published it, you won't be able to add or edit a reward from your interface.
Please also note that an option to contribute with no reward in exchange will automatically be added on campaigns with an amount target (not the presale type campaigns).
You will have an option on each reward for adding delivery fees (that you can define for each country) and the option to make the delivery address mandatory for contributing.(See When should I require a mandatory shipping address?).
If you need any advice on the rewards you could offer, you can always discuss it with the project team for advices.